We left Okinawa and flew north to Sendai. We bought a one way ticket and i tell you it was very expensive (well we were flying in JAPAN in HIGH SEASON hihihihih…).
Sendai was still a day journey with the train from Aomori, which we did the next day, cause we just missed the last train for 10 min.
We had a wonderful day, blue skies, green landscape passing by and very refeshing air after Okinawian heat.
We changed lots of trains before we finally reached Aomori, were our friends were waiting for us.
So now was time to make some money after spending most of it to come here, hihihih….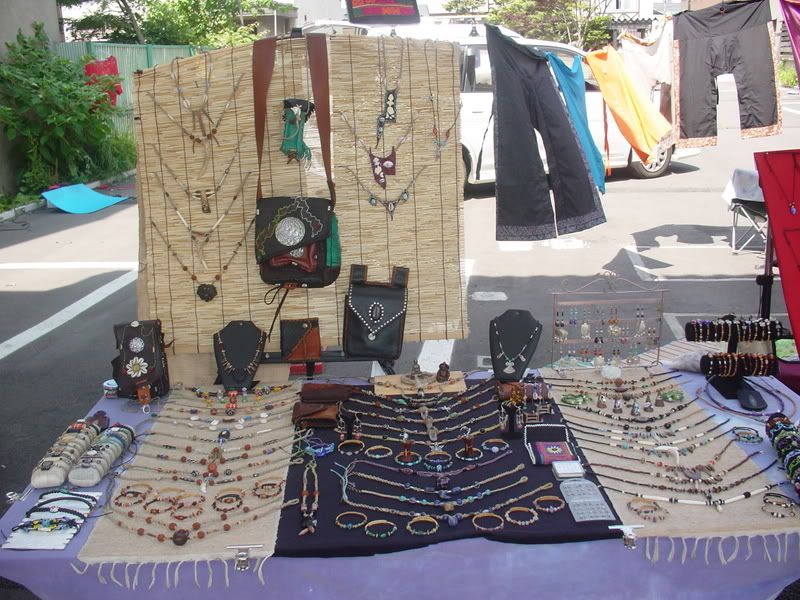 …this is our shop with all the beautiful creations…

Above Left: Mirko creating Right: Mirko,Udi and Natcki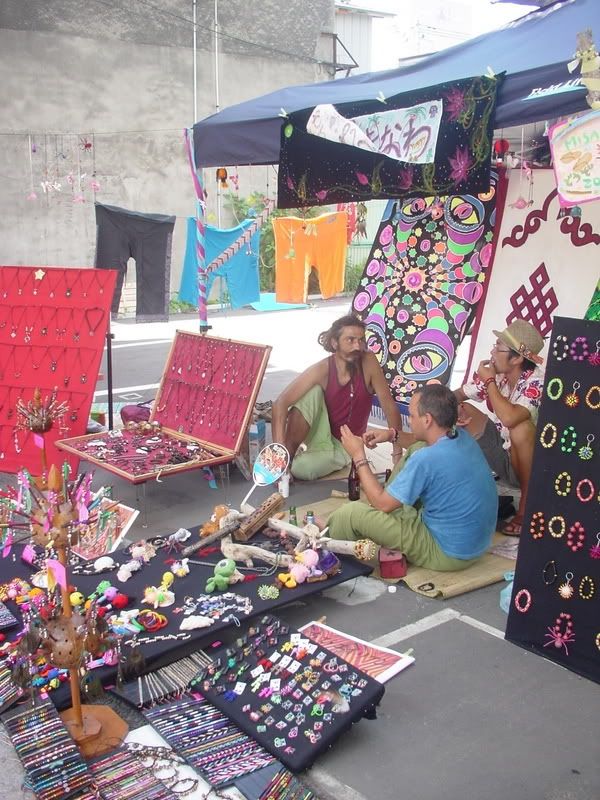 We didn't have too much luck selling on this macuri,we didn't even make what we spent to came here, so it looked like we will have to stay a bit longer than planned 10 days. We had to first make money to go back to Okinawa where all our belongings were.
And there was another thing, suddenly Hokkaido was not so far(on the other side of Japan) anymore, it was just accross the watter.
And it looked like we came north to finally go to Hokkaido and not to make money on this "Nebuta omatcuri", which should be the biggest festival in Japan.
Udi and Natcki drove us to the port, where the ferry took us to the most northern part of Japan – Hokkaido.