Ainu moshiri was our first real japanese "omacuri"(festival) , it was the door to another world we were about to explore. The beginning of a very magical journey, where we met
lot's of beautiful people which paths would cross ours again and again.
We stayed on the festival for a week and had an excellent time, lots of beautiful music and musicians, singing, dancing and conecting to local people and japanese from the main land.
After few days it started to rain, and it was realy pouring down when we decided to leave the magical Ainu area and go to make some money at the rock festival near Saporro.
Tony and Reiko, a very beautyful couple, we met at the festival decided to join us, so they gave us a lift ,which didn't finish in Saporro but in Kyoto almost 2 months later.
from Right: Tony, Mirko, Reiko and Katya
We spent a very beautyful time together, and they showed us very special places we would probably never visit if we would be traveling alone.
Above: a path in the forest, north of Kyushu island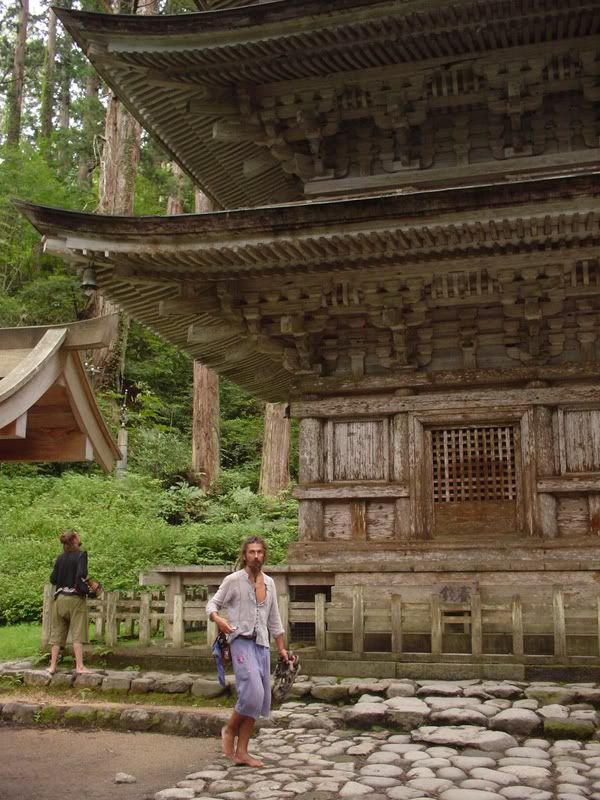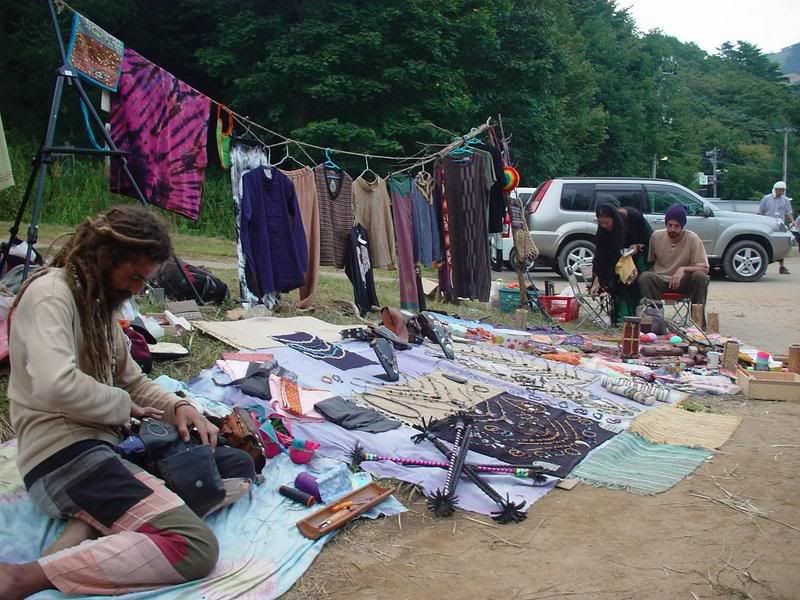 Above: Selling our creations on a festival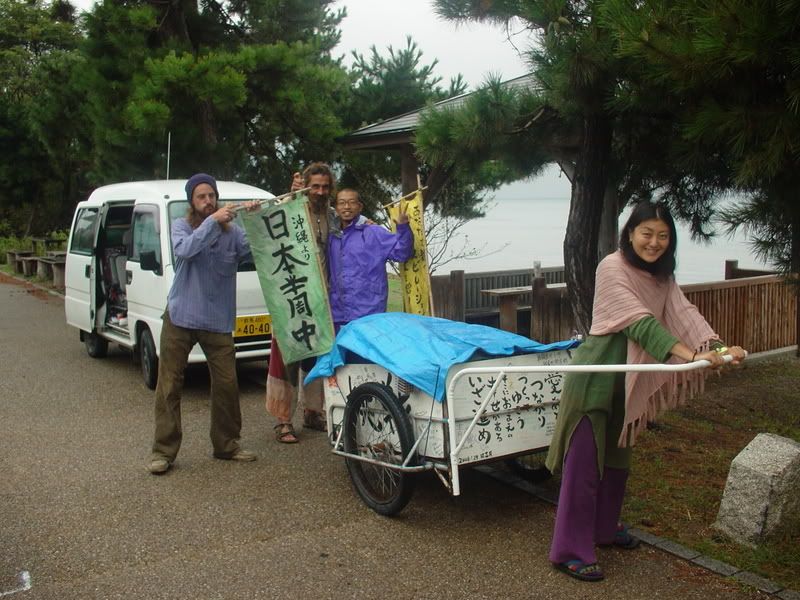 Above: on our way to the festival in kyoto, we met a japanese guy who was walking arround Japan
old couple from village came to the festival which was in forest near kyoto and show us how to make tofu.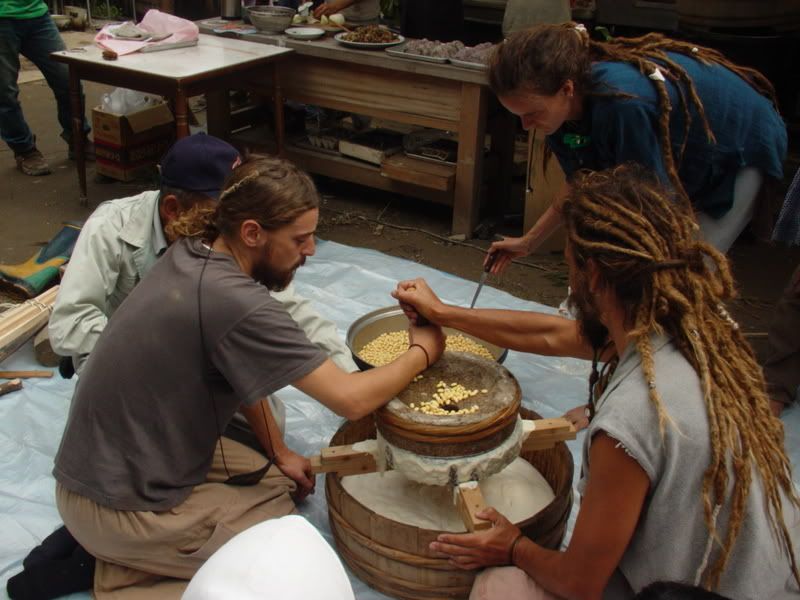 Above: Mirko, Tony and me grounding soaked soy beans with stone grounder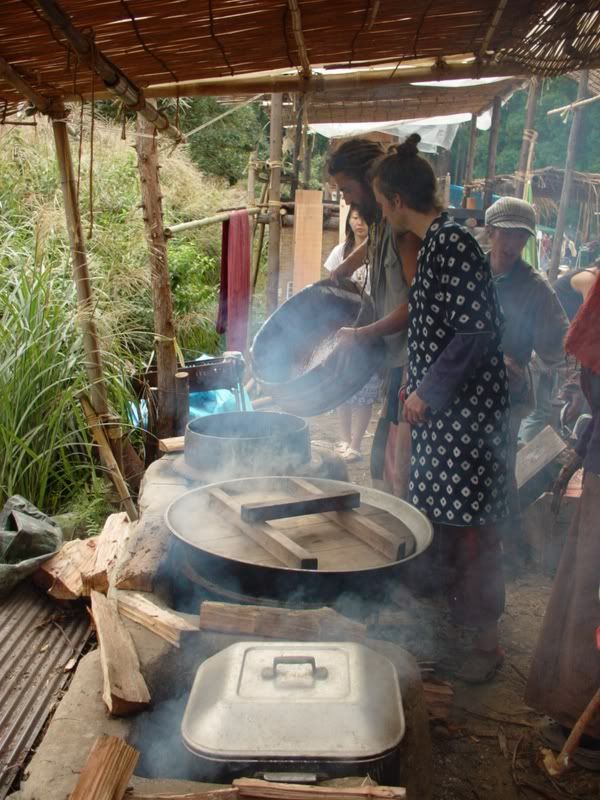 Above: Bee and Mirko cooking ground soy beans
We traveled together from one festival to the other, through amasing nature of nort Honshu island, passing waterfalls, rivers, springs, paddie fields,lotos fields and beautyful mountains.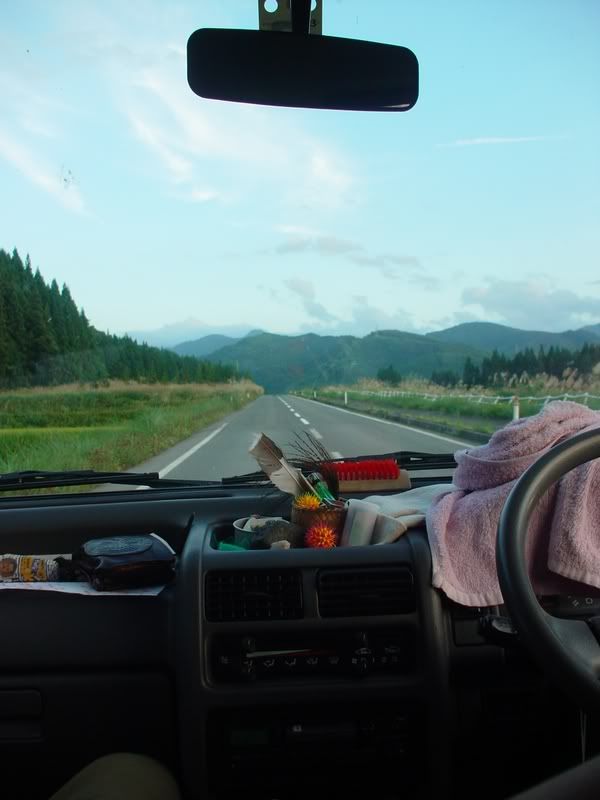 Until our paths parted in Kyoto station two months after our first meeting in Hokkaido, we had to go to Korea to make our visa run.